Saving Updated Files
When you are satisfied that your files have been properly matched to tracks in the right-hand pane, select the album you want to save in the right-hand pane and use "File ‣ Save" to save the files. A green check mark means the file was saved to its proper location.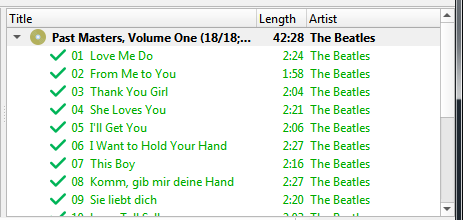 Once the files have been saved successfully, you can remove the album from the right-hand pane by selecting it and using "Edit ‣ Remove". Note that this only removes the album from Picard and does not remove the files themselves.